Please note the following upcoming adjustments to our schedule:
We will be closed for the Labor Day holiday on Monday, September 5th.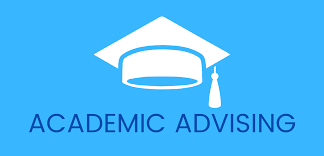 Office Hours - July 5th through September 12th, 2022.  
Email, phone, Zoom, and in-person advising (Ellison Hall 3838):
Email: Advising@polsci.ucsb.edu
Phone: 805/893-4192
To schedule an appointment via Zoom, please use the links below:
Please note:  We have almost 1300 POLS majors and pre-majors, and limited Zoom appointment availability.   IF you schedule a Zoom meeting, and find that you either cannot make the meeting, or no longer need the advising (for instance, because you received phone or email assistance) - PLEASE cancel the meeting ASAP with the advisor you originally scheduled the appointment with.  Doing so allows another student an opportunity to schedule a meeting in that time slot.
Zoom appointments with our Lead Advisor Devin will begin again the week of July 5th and run all summer on Mondays and Wednesdays 
Have advising questions?   Try using
Nectir
for a quick response.
Click "Register a new account"
Use your ucsb.edu email to sign up
Start chatting! Ask and answer each others' questions, share events, and get support from fellow students and advisors
---
If you have advising questions, please email us at advising@polsci.ucsb.edu.
We typically respond within the same business day (excluding weekends, holidays and academic breaks).
Advising Office
3838 Ellison Hall
805-893-4192
advising@polsci.ucsb.edu
Undergraduate Program Coordinator
Alison G. Keleher, Ph.D.
[Dr. Keleher does not provide advising.  Please see the information above to contact one of our advisors.]
---
Meet the Advisors
| | | |
| --- | --- | --- |
| Abigail Boaitey | Devin Anderson | Juan Munoz |
| | | |
| Abigail is a fourth-year Political Science and History double-major. She is on the A.S. executive boards for The Student Commission on Racial Equity and The Black Women's Health Collaborative. She is a member of Phi Alpha Delta, the professional law fraternity on campus. After graduating, Abigail hopes to spend a year working in an underserved community before going to school for her PsyD in Clinical Psychology. | Devin is a third-year Political Science major with an interest in international relations and human rights. He intends on pursuing an International Relations graduate degree to explore career opportunities in diplomacy, specifically tackling the challenges of refugee resettlement. In his free time, Devin frequently spends quality time in nature and puts his green-thumb to work. After graduating, he plans on traveling abroad to explore and visit universities. | Juan is a fourth-year Political Science major with an interest in criminal law and securities regulation. He is a resident assistant on campus and he is an active member of UCSB's Associated Students, currently serving in his third term as Solicitor General within the A.S. Office of the Attorney General. He plans to attend law school after graduating from UCSB and hopes to one day work as a Federal Prosecutor or as private counsel to publicly traded companies facilitating cryptocurrency transactions on a scalable level. In his free time, Juan enjoys running, cooking, and practicing mixed martial arts. |