Please note the following upcoming adjustments to our schedule:
We will be offering limited in-person and Zoom appointments during Finals Week and throughout the Winter break.  Please see our schedule below for information on that availability as we have it.
All advising will be via EMAIL ONLY December 15th-22nd.
Advising will be closed the following days in December and January:  12/23/22 through 1/2/22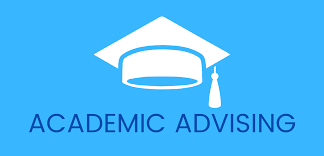 Office Hours - Finals Week (December 5th- 9th) in-person or phone Advising Hours:  
Email, phone, and in-person advising (Ellison Hall 3838):
Email: Advising@polsci.ucsb.edu
Phone: 805/893-4192
***Drop-in (in person) advising does not require an appointment.***
Monday, 12/5: Noon-3:00pm
Tuesday, 12/6: 9:00am-3:00pm
Wednesday, 12/7: Noon-3:00pm
Friday, 12/9: Noon-3:00pm
To schedule an appointment via Zoom, please use the links below:
Please note:  We have almost 1300 POLS majors and pre-majors, and limited Zoom appointment availability.   IF you schedule a Zoom meeting, and find that you either cannot make the meeting, or no longer need the advising (for instance, because you received phone or email assistance) - PLEASE cancel the meeting ASAP with the advisor you originally scheduled the appointment with.  Doing so allows another student an opportunity to schedule a meeting in that time slot.
We will offer Zoom appointments through December 14th.   We will resume Zoom appointments in January, so watch this space.
CLICK ON THE DAY TO ACCESS THE SHORELINE LINKS:
Mondays and Wednesdays with Devin
Mondays, Tuesdays, Wednesdays with Sabrina
Have advising questions?   Try using
Nectir
for a quick response.
Click "Register a new account"
Use your ucsb.edu email to sign up
Start chatting! Ask and answer each others' questions, share events, and get support from fellow students and advisors
---
If you have advising questions, please email us at advising@polsci.ucsb.edu.
We typically respond within the same business day (excluding weekends, holidays and academic breaks).
Advising Office
3838 Ellison Hall
805-893-4192
advising@polsci.ucsb.edu
Undergraduate Program Coordinator
Alison G. Keleher, Ph.D.
[Dr. Keleher does not provide advising.  Please see the information above to contact one of our advisors.]
---
Meet the Advisors
| | | |
| --- | --- | --- |
| Sabrina Carreno | Devin Anderson | Maximiliaan von Winckelmann |
| | | |
| Sabrina is a fourth-year Political Science major with a concentration in American Politics, and is involved in various multicultural clubs on campus. Post-graduation, she hopes to do some volunteer work with the Peace Corps as a personal goal before establishing a career as a policy analyst. In her free time, Sabrina loves spending quality time with her friends, reading, traveling, and being in nature | Devin is our Lead Advisor and a fourth-year Political Science major with an interest in international relations and human rights. He intends on pursuing an International Relations graduate degree to explore career opportunities in diplomacy, specifically tackling the challenges of refugee resettlement. In his free time, Devin frequently spends quality time in nature and puts his green-thumb to work. After graduating, he plans on traveling abroad to explore and visit universities. | Maximiliaan is a fourth-year Political Science major with an interest in international relations and international security. He is currently involved in research on global infrastructure, with an emphasis on satellite systems. He hopes to one day take this research to graduate school, and become one of the first researchers to study how nations interact with and negotiate around items related to outer space. In his free time you can normally find him hanging out with friends or experimenting with new recipes in the kitchen.  |