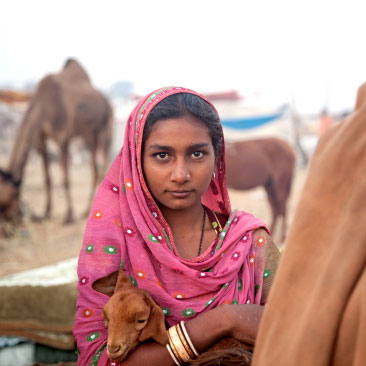 The study of the politics of identity is a cross-cutting research area that draws faculty from all areas of the discipline.  Faculty and students interested in identity examine it as both cause and effect, studying the ways in which race, ethnicity, class, gender, sexual orientation, religion, and other politically relevant factors shape political behavior and attitudes.  We also explore the ways in which identities are constituted, and what this means for politics.
Faculty
Affiliated Faculty
Graduate Coursework
Requirements:
All students wishing to complete the identity sub-field are required to take 2 courses from the 3 core courses offered on a rotating basis within the department. At least one of the 3 courses will be offered each academic year.  These include 2 established courses (PS281 Kaplan and PS 263 Lien) and 1 new course (PS594 Migration  Bruhn).  The following faculty from within the identity group - Kaplan, Ahuja, Bruhn and Lien- will be responsible for the core courses.
Three courses from which two courses must be taken:
PS 281        Comparative Ethnic Politics (Kaplan)
PS 263        Race/Gender in American Politics (Lien)
PS 594        Migration (Bruhn)
Pre-approved courses offered in the Department of Political Science as Electives:
Each of the courses listed below contains a component focused on identity.  Graduate students can select 2 courses as electives from this list with the agreement of their advisor.  The courses should constitute a specialization in one of the modal fields 1) Theories and Concepts of Identity, 2) Migration and Citizenship, 3) Ethnic & Identity Conflict,[1]  4) Ethnic/Racial Politics (Comparative and American Politics), 5) Intersectionality (Gender, Sexuality, Race, Class, Religion).
PS 594             Civil Conflict and Intrastate War (Coggins)
PS 237             Social Movements/Collective Action (Ahuja)
PS 236             Democratization in Comparative Perspective ( Bruhn)
PS 243             Political Concepts, Rights and Human Rights (Digeser)
PS 251             Political Representation (Stoll)
PS 594             Political Institutions (Stoll)
PS 252             Public Opinion and Political Participation (Smith)
PS 232             Politics of Economic Development (Ahuja)
Additional Elective Courses from Outside the Department:
The advisor of a member of the Identity Group must approve the use of non-departmental courses as electives, or if the advisor is not a member of the Identity Group, the request must be approved by members of the Identity Group. Electives need to be related to a modal area as listed above.
Students are encouraged to consider relevant graduate-level courses offered by other UCSB departments such as Sociology, History,  Psychology, Women's Studies, Chicano/Chicana Studies, and Black Studies.
---
[1]Ethnic and identity conflict can include a focus on conflict in one or more of the following traditional subfields:  international relations, comparative politics, and American politics.