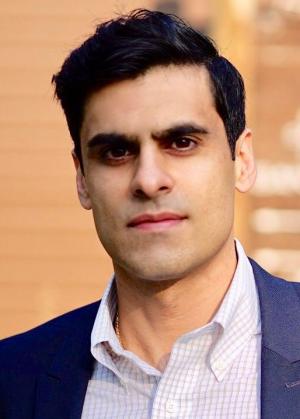 Office Hours
:
Tuesdays & Thursdays
T/R: 11:00-12:15pm via Zoom
Zoom Link: https://ucsb.zoom.us/j/84046396905?pwd=VlVpTjUrMTRKcW9mclVNLzVaMXBBZz09
Specialization
:
International Relations, International Security and Conflict Management, Political Violence, International Institutions
Ph.D., University of California, San Diego, 2012
Bio
:
Neil Narang is an Associate Professor in the Department of Political Science at the University of California, Santa Barbara. In 2015-2016, he served as a Senior Advisor in the Office of the Secretary of Defense for Policy on a Council on Foreign Relations International Affairs Fellow. His research primarily focuses on international security, conflict management and peacebuilding, and the relationship between international institutions and conflict. He is the editor of the book Nuclear Posture and Nonproliferation Policy: Causes and Consequences for the Spread of Nuclear Weapons, and his articles have appeared in the Journal of Politics, International Studies Quarterly, Journal of Conflict Resolution among others.
He received his PhD in Political Science from UCSD and he holds a BA in Molecular Cell Biology and Political Science from the University of California, Berkeley. He has been a fellow at the University of Pennsylvania's Browne Center for International Politics, a nonproliferation policy fellow at the Los Alamos National Laboratory, and a junior faculty fellow at Stanford University's Center for International Security and Cooperation.
Courses
:
PS 126 National Security 
PS 195 Junior Honors Seminar 
PS 225 International Relations Theory Seminar
PS 275 War, Diplomacy, and International Security