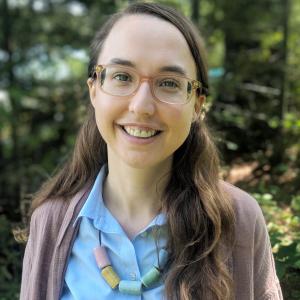 Office Hours
:
Mondays 3:00-4:00pm via Zoom
(Sign up online by 5 PM the day before at lstokes.youcanbook.me and a Zoom link will be added to the calendar invite the day of the meeting)
Specialization
:
American Politics, Energy and Environmental Politics, Public Policy, Methodology
Ph.D., Massachusetts Institute of Technology, 2015
Bio
:
Leah Stokes' research examines public policy, public opinion and political behavior, with a focus on energy, environment and climate change. Her forthcoming book Short Circuiting Policy (Oxford University Press) examines how interest groups have tried to weaken clean energy laws across the American states. Other ongoing projects include examining protests against energy infrastructure, political staff in Congress, environmentalists' electoral participation, violence against environmental activists, and effective water conservation policy in California. To date, her research has been published in top journals including the American Political Science Review, American Journal of Political Science, British Journal of Political Science, Nature Energy, Energy Policy, and Environmental Science & Technology..
She has published articles in The New York Times, The Washington Post, The Los Angeles Times, CNN and elsewhere. Her research has been cited in popular media including The New York Times, The Washington Post, Vox, The Toronto Star, The Atlantic, New York Magazine, National Geographic, NPR and CBC. She is frequently quoted in national media. Prior to academia, Leah worked at the Parliament of Canada and Resources for the Future. Leah is also the co-Chair of the Scholars Strategy Network's Working Group on Energy & Climate. She is affiliated with the Bren School of Environmental Science & Management and the Environmental Studies Department at UCSB. She is also a Fellow at the Initiative for Sustainable Energy Policy at John Hopkins SAIS and the University of Calgary School of Public Policy.