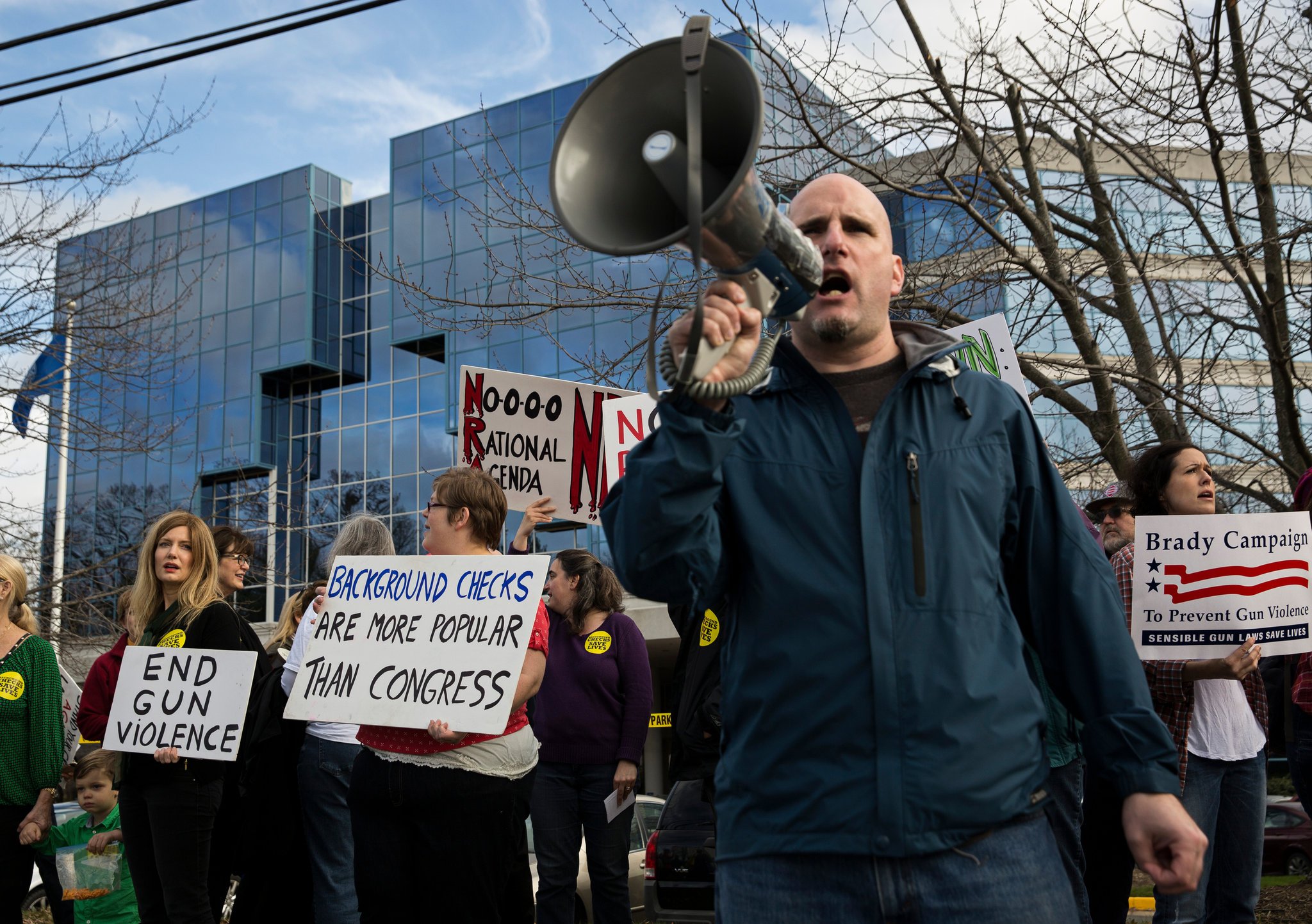 The New York Times recently published an Op-Ed piece inspired by the tragic events in Las Vegas, written by Hahrie Han, Ph.D., Vice Chair in the Department of Political Science.
Want Gun Control? Learn from the N.R.A.
"Is helpless outrage the only choice gun-control advocates have after Las Vegas? As the horrific news unfolded, share prices of major gun manufacturers rose. Market investors were trading on the ugly reality we all knew: Gun regulations would not change, but fear of them would drive sales.
Understanding the choices gun-control advocates have begins with understanding where the outsize power of the National Rifle Association originates...."   (read more)
Photo: Gun Control advocates protest outside the NRA in 2015. (credit: Drew Angerer for the NY Times).
October 4, 2017 - 3:52pm